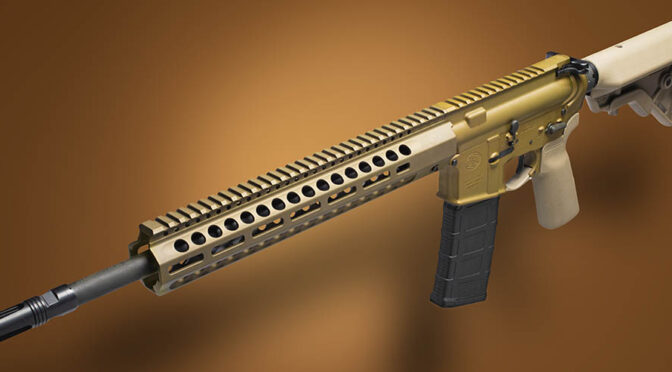 It's not the fanciest AR-15 on the block, but if you're looking for a solid and reliable performer, take a close look at FN America's FN 15 Combat Tactical FDE P-LOK. The gun isn't hard on the eyes, either. That tri-gold-brown tone grows on you, especially after a few range sessions.
Visit my detailed review at of the gun at Shooting Illustrated if you want a full breakdown on its performance. I'm confident I'd uncover a pet load that prints MOA groups, at least, with more time behind the trigger.
That's not the primary mission of the FN 15 Combat Tactical though, a fact confirmed by the 16-inch barrel. FN America's label of Combat Trigger is deceiving, too. It's not the gritty-and-creepy mess the name inadvertently implies. Crisp and responsive in all the right ways is an apt description.
Below is a compilation of the photos/time lapses/slider videos I took during my short loaner time. Maybe it's just me, but I think the best ones weren't used with the gun's review. Leave a comment and let me know if you agree.

I'll admit the videos I post on my modest YouTube channel, Fear and Loading, aren't standard fare or overly exciting. They are designed to give an up-close-and-fast look at details. Armed with that info hopefully viewers can make a more informed purchasing decision. Plus, there's the fact I'm an old-school reporter who started at a time when "photogenic" wasn't in the job description. I'm much more comfortable doing reviews like the one for at Shooting Illustrated—where I can avoid getting in front of the camera.
I used a similar approach with my Ruger 10/22 Target Lite review. I'll leave the screen time to others, and let my writing, photography and three decades of experience do the talking, thank you.