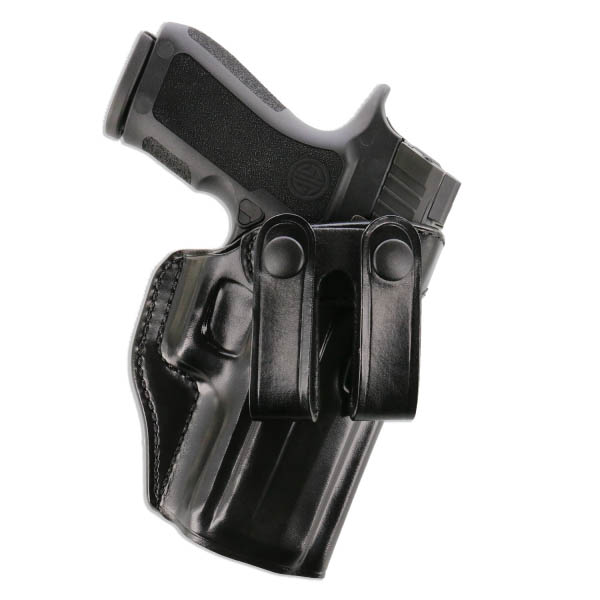 Galco is excited to introduce a wide range of extremely popular holsters for the SIG-Sauer P320 XCompact pistol:

Belt holsters including the popular Combat Master, Corvus, FLETCH, TacSlide and new Switchback™.

Premium IWB designs like the acclaimed KingTuk series, Paragon, Summer Comfort and the new QuickTuk Cloud.

Popularly-priced Carry Lite™ IWBs including the bestselling Stow-N-Go and Tuck-N-Go.

Versatile shoulder holster systems like the famous Miami Classic™ series and the vertical-carry VHS 3.0.

Galco also offers the immensely popular new FasTrax PAC waistpack, women's holster handbags, day planners and ammo carriers for the P320 XCompact!

With holsters in every price range and multiple carry methods, Galco can help outfit owners of the SIG-Sauer P320 XCompact with the highest-quality American-made holsters and accessories. Visit Galco's website today to see the complete line!