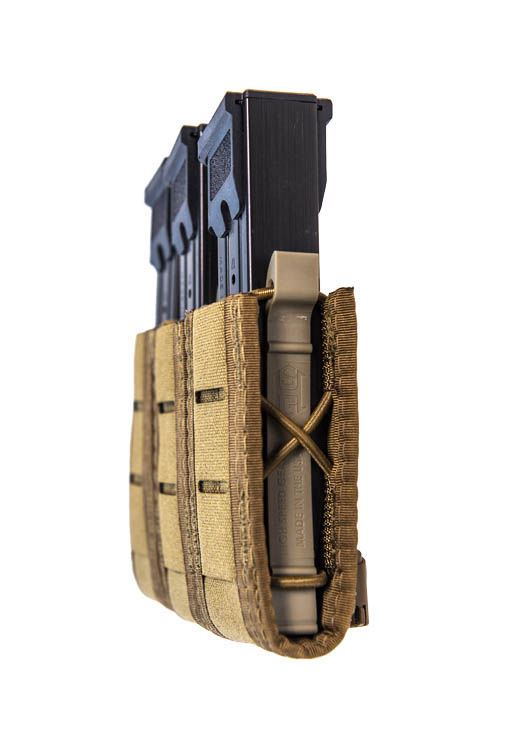 From High Speed Gear
High Speed Gear recently expanded its duty line of gear with two new products, the Duty Triple Pistol Taco and the Duty Double Pistol Taco–Covered Plus.
These products were designed to meet popular demand from law enforcement seeking to carry additional magazines or fit high-capacity pistol mags. While the Triple can hold three pistol mags as its name implies, the Plus is designed to fit either 21-round 9 mm magazines, such as for the P320 X-Five, or 10-round 1911 mags. Both products are available now.
"We're very excited about these two products," said Bill Babboni, HSGI vice president of sales and operations. "We've received a lot of requests for these two in particular and we're always looking for ways to expand our catalog to better serve our men and women in blue."
Products can be found on the web on the company website.