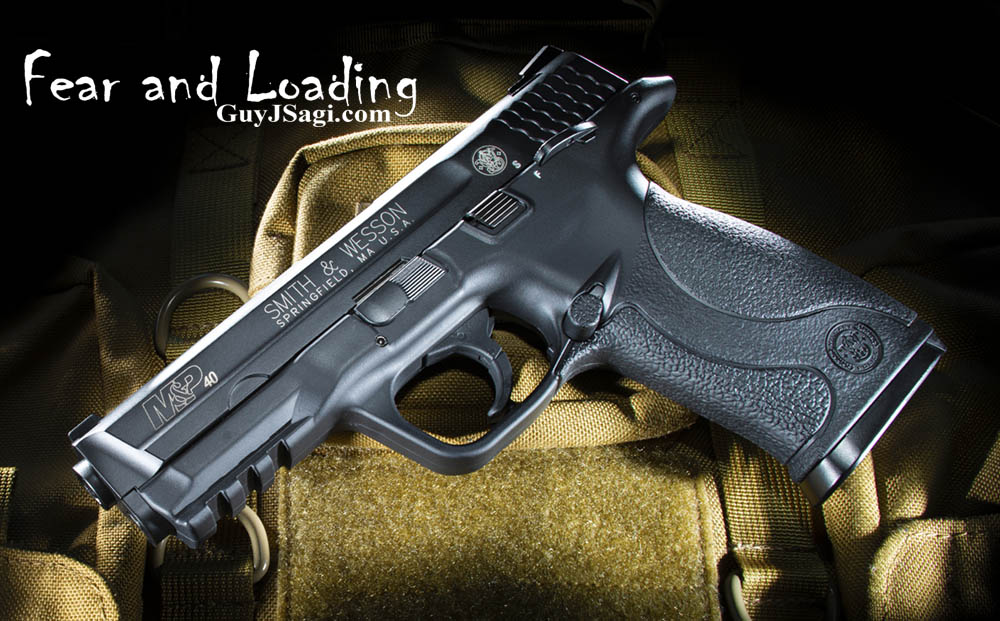 Virtual reality doesn't cut it when it comes to preserving self-defense firearm skills, and those high-tech systems found at a few state-of-the-art ranges aren't coming home anytime soon, anyway. Maintaining those capabilities is critical though, but begs the question: How do you practice gun skills at home?
There's no debate about the fact that live firearm practice and attendance at courses are the best training. Work, school and family schedules take priority, though, and when you toss in vacations with modern life's mix, if you think you see the dentist more often than silhouette targets, you're not alone.
Manufacturers are working hard to get you grinning again—without Novocain—and help you maintain your fight-winning form along the way. Some of the approaches are innovative, others improve on old school and often harness the proven advantage of lots of dry fire.
I interviewed officials from SIG Sauer a while back and they were about to radicalize air guns and their ability to polish self-defense skills. It sounded boring at first, but I was sworn to secrecy. The news was indeed exciting for anyone who can't get to the range often enough to preserve those perishable firearm skills.
The approach is so different the company even labels the lineup Advanced Sport Pellet (ASP). The P320 ASP Air Pistol—introduced three weeks before its centerfire fraternal twin landed the U.S. Army's Modular Handgun System contract—is a prime example.
Semi Auto
It's semi-automatic with a blowback-operated slide, the trigger pull and overall heft are nearly identical to the cartridge-digesting version, double-action-only, has an accessory rail, runs on a single CO2 cartridge and delivers a .177-caliber pellet at a basement-friendly, paper-punching velocity of 450 fps. Identical in size and controls, it's hard to imagine a better way to practice if a P320 is your self-defense selection.
"The SIG Sauer P320 has been extremely well received by law enforcement, recreational shooters and competitive shooters alike, and customers have been asking for a pellet version of this pistol since we introduced our very first airguns," said Joseph Huston, then vice president and general manager of the company's Airgun Division. "The industry has truly embraced our ASP air rifles and air pistols as excellent training tools when the cost of ammunition, lack of range time or other factors prevent people from training with their centerfire guns as much as they would like or feel they should." The 30-round capacity is different, but it does come in black or coyote tan.
Then the company introduced its 1911 Spartan BB Pistol—with the same weight and controls of a classic slabside, albeit the 16-round, 4.5 mm steel BB capacity is a mite swollen. It uses12-gram CO2 cartridges, and you can expect 410 fps at the muzzle. SIG Sauer now offers a vast lineup, each with an identical manual of arms as its centerfire big brother.
No-Projectile Alternatives
The Shot Indicating Resetting Trigger (SIRT) Training Pistol has been around for a while, and the manufacturer—Next Level Training—offers a variety of models with nearly identical weight and controls as the live-firing versions they reflect. With each press of the trigger, a laser is activated, providing instant feedback to help cure flinch or any of the other bad habits.
LaserLyte's Trainer Pistol Cartridges comes close. Clear and make the gun safe, drop one into the chamber, and every time you hit the trigger a visible laser dot helps diagnose problems and improve accuracy.
Ever notice how nearly every range won't let you draw from leather? Blame the bean counters watching those insurance premiums.
One of the best ways to practice presentation from the comfort of home is to use a polymer replica of your carry piece. They come in all colors, but the best ones a have an identical weight, feel and profile as the firearms they emulate. Identical fire-control protrusions, make it a great way to develop the master grip muscle memory, fast. Blackhawk and Bluegun are popular versions.
How do you practice gun skills at home? Today, more than ever, the answers are unlimited, historically proven, effective and budget friendly.
And when you finally get time to head to the range, take a look at some of the new targets out there to make live fire even more exciting.