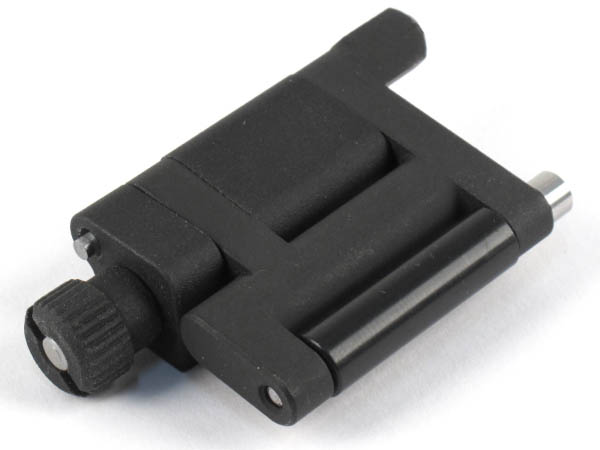 From FMJ Marketing
Fix It Sticks, an innovator of modular firearms maintenance tools and torque limiters, has introduced a new riflescope leveling tool, the Scope Jack. This clever new tool simplifies one of the most critical steps to properly mounting a riflescope, leveling the reticle.
The Scope Jack eliminates the need for plumb bobs, levels, lights and other tools while quickly and effectively leveling the scope to the rail in a matter of seconds. Made for rifles utilizing two-piece scope rings, a single-piece Picatinny rail and a scope with a flat bottom turret housing, the Scope Jack is portable and easily fits into most Fix It Sticks tool kits and cases.
Long range shooters know a level reticle is critical for accuracy particularly at extended ranges. Unfortunately leveling the reticle can be time consuming and inconvenient. Using the Scope Jack is quick and foolproof. There are no additional leveling aids necessary and the firearm does not even have to be level or on a level surface. With the scope mounted in the scope rings but able to rotate, simply mount the Scope Jack to the Picatinny rail under the scope with the leveling bar under the flat-bottomed turret housing. Then with any 1/4-inch drive rotate and lift the leveling bar until it engages and levels the scope in the rings. One feature that sets the Scope Jack apart from other methods is user can maintain pressure on the scope while applying proper torque to the fasteners. This keeps the optic level throughout the process.
The new Scope Jack is lightweight and portable. When used with Fix It Stick torque limiters mounting a scope properly torqued and leveled is easy to do in a matter of minutes. Made from 6061 T-6 aluminum and hard coat anodized matted black, the Scope Jack weighs a mere 0.84 oz and is now available with an MSRP of $44.