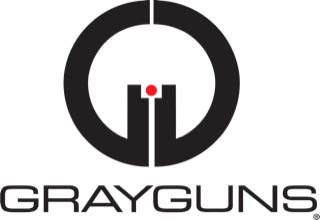 From Grayguns
The SIG Sauer P-Series traditional double action platform is one of the most recognizable in the firearms industry. Recently, SIG refreshed the line with the introduction of the Legion models, and Grayguns has great news for fans and owners of all P226, P229 and P228 variations.
The Grayguns Enhanced Leverage System (ELS) consists of either straight or hybrid-shaped trigger—both with dual adjustability for over-travel and pre-travel—mated to an enhanced custom-designed trigger bar. It's designed to reduce both double and single action pull weights while providing dramatically improved pull characteristics.
"I poured everything we learned from 40-plus years of performance-tuning classic DA/SA SIG pistols into my uniquely effective Enhanced Leverage System," said Bruce Gray, president and founder of Grayguns. "The ELS utilizes our advanced trigger geometry and exclusive trigger bar design to reduce DA pull weight by 25 percent with duty springs, without affecting ignition reliability or safety."
The system is designed to be a drop-in kit that can be installed by a gunsmith or enthusiast familiar with the pistol. Owners may select additional components to improve the package. Grayguns recently released a custom-designed strut system to fully support the main spring, reducing friction, spring bowing and fatigue.
"When paired with our Fat Custom Strut System and Master Spring Kit, nothing else comes close," said Gray. "The ELS is the ultimate upgrade for classic SIG pistols, bar none."
Grayguns developed the hybrid trigger contour to optimize shootability, combining the double-action comfort of a traditional curved face with the perfect single-action control and optimal breaking angle of a straight trigger. "Our customers tell us they thought the hybrid looked funny until they shot with it," said Gray.
Grayguns also offers the ELS as an in-house custom option for the SIG Sauer P220. "For the P220, the kit does require professional fitting here at our shop," said Gray. "We can offer the installation at a reasonable fee for our customers."
Along with selecting a trigger face, customers will need to identify if they have a DAK-compatible or non-DAK-compatible frame to ensure they order the correct version. The product description for the ELS includes photos to help buyers identify their frame.