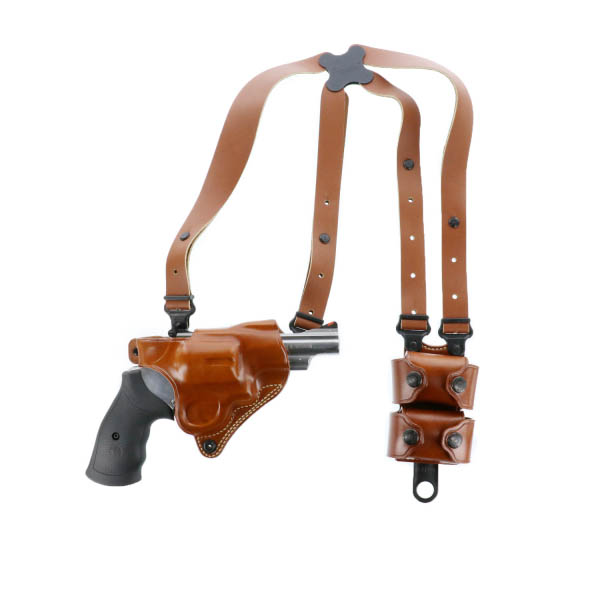 From Galco

Refined and modernized for the 21st century, Galco's Miami Classic II for revolvers joins the many existing fits for autos. Like the version for autos, the new Miami Classic II for revolvers carries both the gun and spare ammo horizontally, allowing a fast and natural grasp when drawing the gun or speedloaders. All Miami Classic II harnesses have straps measuring 1 1/2 inches at their widest point, distributing weight while also remaining concealable.

A key component of all Galco shoulder systems, including the Miami Classic II for revolvers and autos, is the harness. It uses a four-point harness that pivots independently, connected by our clover-shaped, trademarked Flexalon swivel back plate. Along with our patented swivel connectors, this results in a perfect fit and lasting comfort for virtually all body sizes and shapes. The Miami Classic II also features Galco's improved key-hole harness fastener system that replaces the earlier Chicago screws. This gives you better security, ease of assembly, and greatly reduced chance of fastener loss.
The Miami Classic II is constructed of premium saddle leather and includes holster, harness, ammo carrier and a set of harness fasteners. It's fully modular, so optional interchangeable accessories and components may be purchased separately to create a unique shoulder system all your own.

The Miami Classic II for revolvers is available in right or left hand draw, in tan color at an MSRP of $249.