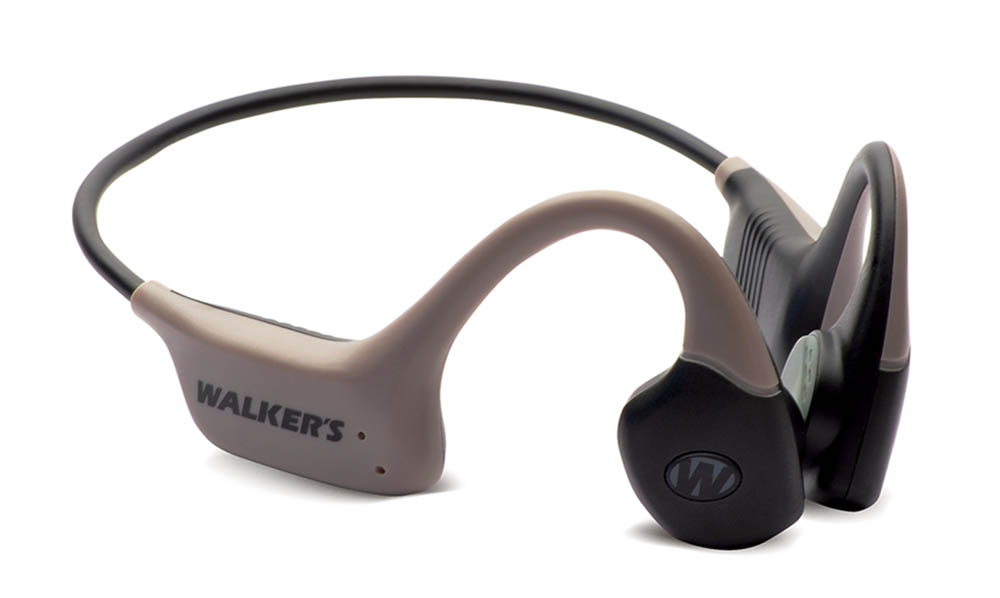 From Walker's Game Ear
Walker's introduces the RAPTOR, a radical new approach to hearing enhancement & protection. Utilizing bone-conduction technology to amplify ambient sounds by transmitting sound waves through bones in the head to the inner ear rather than through the ear canals. Used purely as an enhancement device, Raptor delivers unparalleled comfort with nothing covering or inserted into the ear canal. Pair it up with your choice foam or custom plugs and the Raptor provides hearing protection through Walker's legendary SAC (Sound Activated Compression) combined with the plugs NRR Rating. A combination that can't be beat.
The RAPTOR is equipped with Bluetooth 5.0 to allow for music or phone call streaming as well as complete control via the FREE Walker's Link App.
The framework of the Walker's Raptor Headset is constructed of a durable and comfortable polymer that fits around the back of the head and over the ears. Omni-directional microphones, independent volume control, and sound-activated compression are standard features. The rechargeable lithium ion battery delivers an efficient charge for hours of performance.
Raptor Headset features:
Model: GWP-BCON
MSRP: $299.99
User hears ambient sound via bone conduction
Includes 3 pairs of foam plugs (NRR 33)
Bluetooth 5.0
Listen to music or take phone calls
Omni directional microphones
Independent volume control
Sound Activated Compression
App integration
Rechargeable battery
Micro USB charging cable
Patent Pending