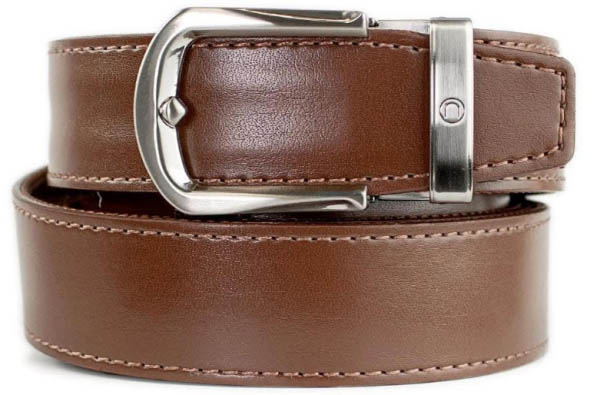 From Nexbelt
Nexbelt, "The Gun Belt With No Holes" introduced their new Frances EDC Gun Belts, designed especially for Women, today.
Let's face it, there are times when a woman wants to dress up but still needs the protection of her firearm by her side and she doesn't want to sacrifice style for safety. Nexbelt has the answer. Introducing the new fashion forward Frances EDC Gun Belts for Women.
The ratchet style buckle of the Frances EDC Gun Belt is a stylish take on the traditional equestrian D ring and features a 1 3/8" smooth leather strap in either Black or Brown. The strap backing is made of nylon to resist sweat from penetrating the outer belt surface and fits up to a 50" waist.
So don't sacrifice style for safety, with the new Frances EDC Gun Belt from Nexbelt, you can have the best of both worlds!
Nexbelt's EDC Gun Belts will secure your defensive tools and look good while doing it. Whether you are dressed to impress, training on the range, competing, or just running errands Nexbelt has you covered. All the EDC Gun Belts have a stiffener in the strap to prevent belt sag or rollover when carrying your firearm.
Nexbelt's "Gun Belt With No Holes" features a unique ratcheting system called PreciseFitTM that allows the wearer to adjust his or her belt in ¼ inch increments instead of the normal 1-inch adjustment that a traditional belt with a pin/buckle system allows. This ability to "fine-tune" a belt in ¼ inch increments not only provides unprecedented comfort but is especially important for those practicing open or concealed carry. Having just the right amount of tension to safely secure your firearm is critical, and the ability to quickly switch from an IWB (inside the waistband) holster to an OWB (outside the waistband) holster is something that no other gun belt offers. These belts are great for light duty tactical or every day carry and are much more comfortable than a normal rigger belt.
Company Founders, Tom Hunsucker, and Eddie and Francis Rowland started Nexbelt in 2010 with a vision to reinvent the way Americans buy, sell and wear their belts. Tired of the old outdated pin/buckle system, they set their sights on creating a belt that would be both adjustable and highly fashionable at the same time. Out of this passion, Nexbelt, "The Belt With No Holes" was born.