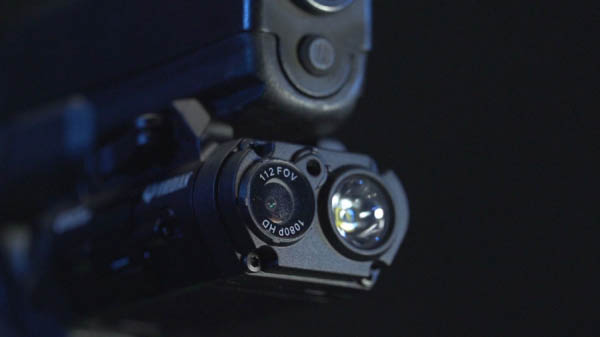 From Virdian
The Nye County Sheriff's Office has deployed the FACT Duty™ Weapon-Mounted Camera (WMC™). As transparency in Law Enforcement once again becomes a critical need at this juncture in society today, Sheriff Sharon Wehrly and the department have the only technology and tool dedicated to capturing Officer Involved Shootings.
Nye County, Nevada encompasses over 18,000 square miles comprised of towns and large environmentally sensitive areas including Death Valley National Park. The Sheriff's Department has also experienced recent officer-involved shootings.
"Our deputies patrol a landscape much different than most other agencies," said Sheriff Wehrly. "After testing and evaluating the FACT Duty we concluded that it is a must for our officers. It brings unprecedented transparency and visibility to any Officer Involved Shooting. It also prepares them for the modern world of policing."
Viridian has created an important category for law enforcement with the Weapon-Mounted Camera. This distinctive camera provides an unobstructed view of critical use-of-force events from the end of the firearm, addressing limitations officers can face with body cameras.
"We have worked with Sheriff Wehrly and her staff extensively," said Viridian President and CEO Brian Hedeen . "The clear need for this product is validated in a major way now that all 120 of her deputies will use the FACT Duty. As we've watched the highest profile events in our country unfold, we firmly believe our technology is a solution for every department and agency. The price, ease of implementation and benefits to everyone involved are second to none."
The highly advanced WMC employs a 1080p full-HD digital camera with a microphone and 500 lumen tactical light. Viridian's proprietary INSTANT-ON technology automatically activates the camera and microphone whenever the officer draws the firearm from its holster. Not only does this eliminate risk of failure to manually turn on the camera during a critical event, but it also keeps the officer from fumbling with cumbersome equipment.
The department isn't the first to adopt the camera. In California the King City Police Department has them deployed, along with several agencies in Texas.