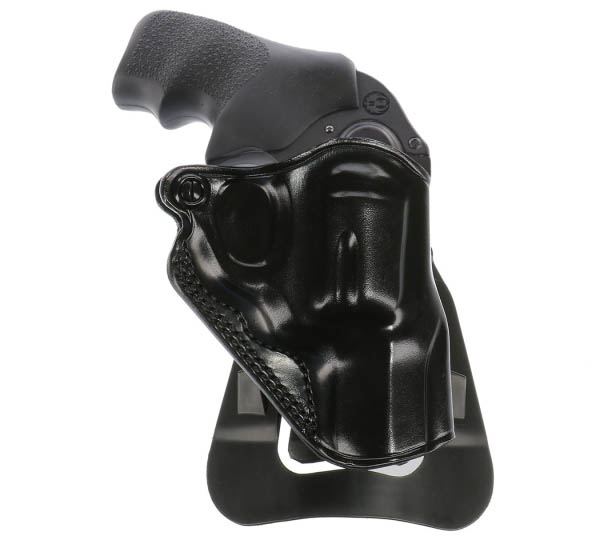 From Galco

Galco is excited to announce the Speed Master™ 2.0 for the popular Ruger LCR!

Holsters for defensive handguns need to be quick, and we designed the Speed Master 2.0 for exactly that. Its open top design combines with full firing grip accessibility and adjustable tension to create a holster that's as fast as it is versatile.

Speed isn't the only criterion for choosing a concealment holster, of course. The highly versatile Speed Master 2.0 also brings convenient on/off ability to the equation when set up as a paddle holster. Versatility comes from the included interchangeable belt slot attachment, which enables it to be configured as a solid and stable belt holster at the user's option. The paddle and belt slot attachments are quickly and easily swapped out using only a flat-headed screwdriver.

Speed of draw sometimes competes with security, but the Speed Master 2.0 offers an adjustable tension unit, allowing the user to set the tension as tight or as loose as they personally prefer.

Finally, concealability is obviously important in a concealment holster! The Speed Master 2.0 rides high and close to the body, offering good concealment of handguns in all sizes.

Constructed of premium saddle leather, the professional-grade Speed Master 2.0 fits belts up to 1 3/4″. Available in tan or black color in right hand draw for the Ruger LCR, it has an MSRP of $86.

And if you're an LCR owner, don't forget to take a look at these new speedloaders from Zeta 6.