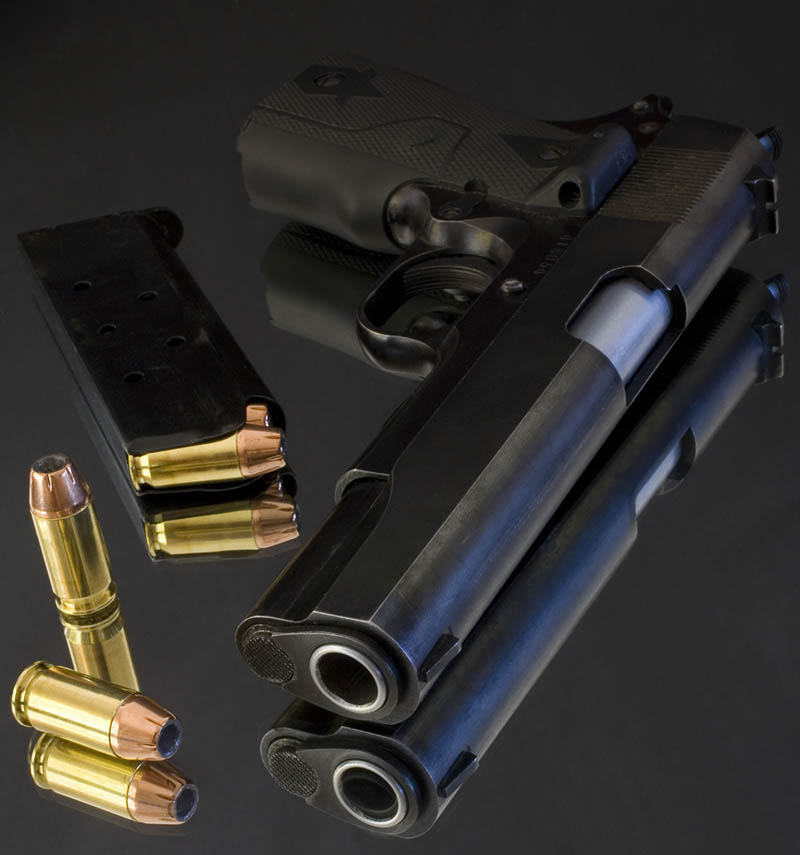 Amnesty International issued a press release on Oct. 6 urging states to ban possession of firearms at polling places. The organization's claim that their prevalence intimidates minatory voters made headlines, but the Election Administration and Voting Survey presented to Congress—covering the 2018 election—and an August National Conference of State Legislatures report cloud the claim. Their numbers clearly indicate most polling places already ban gun possession and most of today's youth don't volunteer time to the democratic process. As a result, gray hair outnumbers guns in polling places.
Guns in Polls
"In many other states, concealed and open carry laws may restrict or allow the presence of firearms in certain locations that happen to be polling places, but not by virtue of their being polling places alone," the National Conference of State Legislature report explains. "For example, states may prohibit firearms in public schools, which are often designated as polling places thereby prohibiting firearms at those specific polling sites." Regulations also vary by region if voting is taking place in a church.
In addition, "Eleven states—Arizona, California, Florida, Georgia, Louisiana, Mississippi, Missouri, Nebraska, Ohio, South Carolina and Texas—the District of Columbia and Puerto Rico explicitly prohibit guns and other weapons in polling places."
Gray Hair in Polls
The report to Congress breaks down the number of election-day volunteers, nationwide, by age. "Jurisdictions also reported the ages of their poll workers," it states. "Figure 4 shows that less than one-fifth of poll workers were younger than 41 years old, whereas more than two-thirds were 61 years or older." The cited chart, figure 4, shows that only 4.1 percent of volunteers were between the ages of 18 and 25.
And there's a shortage of volunteers. "Forty-five states reported a total of 637,713 poll workers assisting at polling places during Election Day for the 2018 general election," it explains. "However, staffing polling places continues to be a significant challenge for most local election officials. Of the jurisdictions that provided feedback about efforts to obtain a sufficient number of poll workers for the November 2018 general election, more than two-thirds reported it was 'very difficult' or 'somewhat difficult.' Only 15.3 percent of jurisdictions reported having a 'somewhat easy' or 'very easy' experience recruiting poll workers."
Work and school schedules—along with laws already in place—undoubtedly contribute to the reality that gray hair outnumbers guns in polling places. Recent riots destructive enough to drive business from Portland may, however, indicate that today's angry youth does have enough discretionary time to invest in democracy, if they choose to do so.