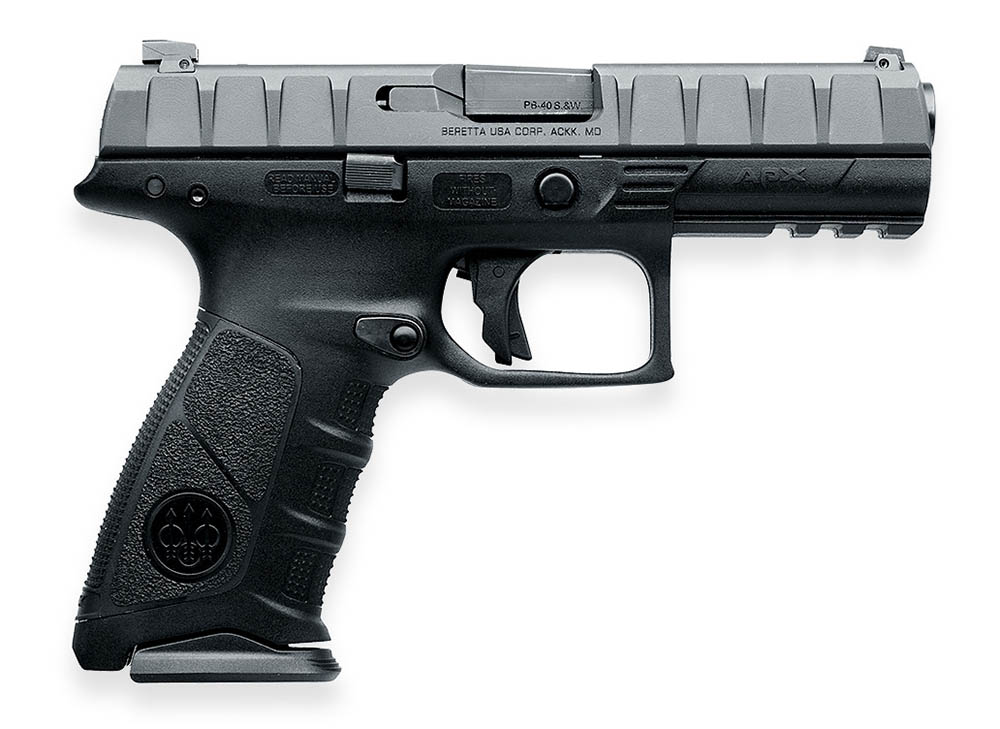 From Beretta
Beretta USA, a member of the BDT alliance, is pleased to announce that the Illinois Glendale Heights Police Department has adopted the Beretta APX pistol as the department's new 9mm duty weapon. Glendale Heights is a western suburb of Chicago.
The Beretta APX is a striker fired, modular design pistol with a removable serialized chassis frame, allowing easy modification with replaceable grip frame housings. Available in Full, Centurion and Compact sizes, each pistol includes three different size interchangeable backstraps. The APX features a trigger safety, striker block safety, and a striker deactivation button that allows for disassembly without having to pull the trigger.
"The transition to the APX has been greatly appreciated by the entire department, with scores improving dramatically across the board", said Stefano Itri, Vice President of BDT Sales, "The ergonomics of the APX, coupled with its replaceable backstraps, ensures that the APX pistol can be tailored to fit every hand size in the department".
For more information on the APX and the complete line of Beretta products, visit www.beretta.com.