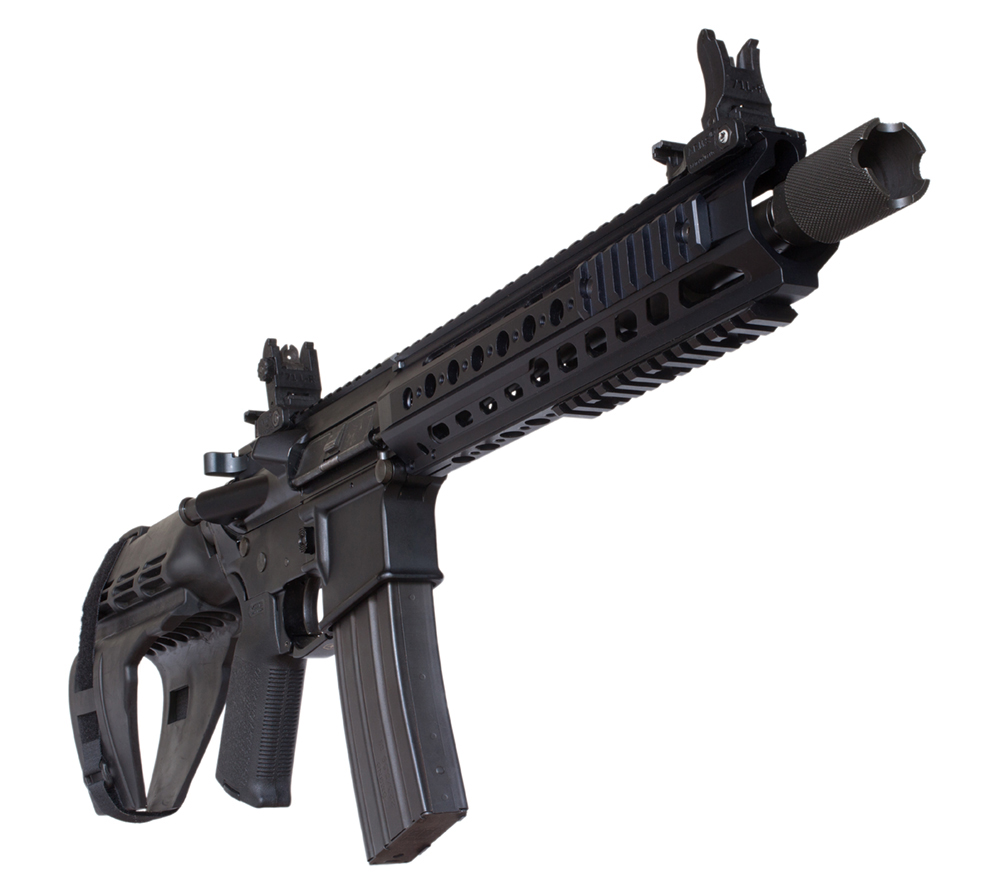 The ATF is accepting comments on pistol stabilizing braces becoming NFA items. If they are included in the list it would force owners to either register, destroy or turn them in. Failure to do so would mean felony by possession. There are tens of thousands of the braces in circulation, most on stock pistols produced by longstanding manufacturers and purchased legally at FFLs. The aftermarket demand for the accessories is thriving as well.
The Federal Register (here) has complete details on how to comment by letter, fax or the portal's web-based submission system. Deadline for submission is Jan. 4, 2021.
Pistol Stabilizing Brace Possession Would Become Similar to Machineguns
As I reported yesterday, if listed as an NFA (National Firearms Act) item, owners of pistol stabilizing braces can retain legal possession by adhering to the same prerequisites as those in place for suppressors, short-barreled rifles and shotguns and antique machineguns. That means procuring a federal tax stamp, after paying an additional fee they didn't expect when purchasing the gun, filing the proper paperwork, securing permission from their area's chief law enforcement officer and undergoing additional background checks and fingerprinting—along with those associated costs. Enthusiasts who don't want to go through the red tape or voluntarily place their name on a Federal registry would be able to destroy or turn them in. Failure to comply would be a felony.
With the Biden administration ready to occupy the White House next month, there was no shortage of predications that gun control was going to become a priority. The fact ATF is accepting comments on pistol stabilizing braces becoming NFA items before the end of the year, however, came as a surprise to most pundits.
I'll keep you posted. In the meantime, thank you for visiting my modest blog and I hope you have a glorious rest of your day.