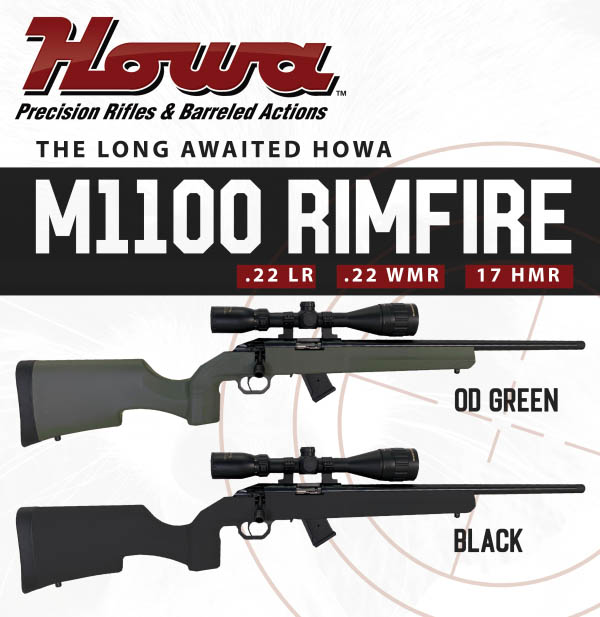 From Legacy Sports International
Legacy Sports International has announced its new Howa M1100 rimfire series is now shipping., complete with the same Japanese precision and craftsmanship that all Howa owners have come to know and love.
The long-awaited arrival of the Howa rimfire series will be a hit with all rimfire enthusiasts. The Howa rimfire bolt action comes with an oversized tactical bolt handle, an 18-inch thread capped barrel, two 10-round detachable mags and is available in three chamberings—.22 LR & .22 WMR and 17 HMR. All are housed into a tough synthetic Tactical /Varmint style stock with a beavertail forend with options of OD or Black finish. Overall Length 37 inches. A Nikko Stirling 3.5-10×44 mm Gamepro Scoped package option is available and a Lifetime Warranty is provided on all Howa and Nikko Stirling optics – a win win all around.
MSRPs start at $478 to $589 depending on rifle only and scoped models along with the various color options.
For more information about the HOWA M1100 Rimfire Series lineup and the rest of the LSI product line or to request a FREE 2020 catalog please call (775) 828-0555.